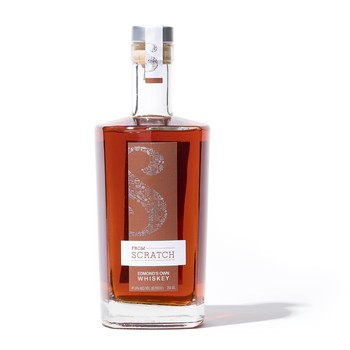 Whiskey 4 Future
Edmonds' Own Whiskey is our single-barrel straight whiskey made from a beautiful old-world grain mash bill of 45% Spelt, 23% Millet, 23% White Winter Wheat, 9% Malted Barley. After distillation, our whiskey ages in new American oak for two years. This unique blend of grains, sourced from nearby Skagit Valley, shows incredible complexity and richness with a smooth balanced finish.
The release of our first three barrels have been a huge success. We sold out astonishingly fast.
Our fourth barrel will be released October 2019 and have bottles left for pre-order, although it is anticipated to be sold out before it's release. On October 15th, 2018 SIP Northwest Magazine's Best of the Northwest spirits competition awarded our Edmonds' Own Whiskey a Double Gold, Best of the Category for Whiskey.
Fear not! Our fourth barrel will be released October 2019 and is available for pre-order.
Thanks to all of our supporters! Your patience is so appreciated.
DO YOU WANT IN ON OUR NEXT BARREL? HERE'S HOW…
A bottle of Scratch Whiskey plus taxes costs $80.
Buy a Scratch Whiskey Future for $80 and that puts you on the list to receive one of the 320 bottles at our release of Batch #4 which is scheduled for October 2019. For every $80 in futures, you will receive a Scratch Voucher rewarding you with a reservation for a bottle of Whiskey. Limit 2.
When the Whiskey is ready, we will host a release party for all Scratch Voucher bearers. If you cannot make it to the party, you can pick up your bottle at any time in the following months. We can also ship it to you if needed, however, shipping costs and restrictions (blah, blah…) for certain states apply.