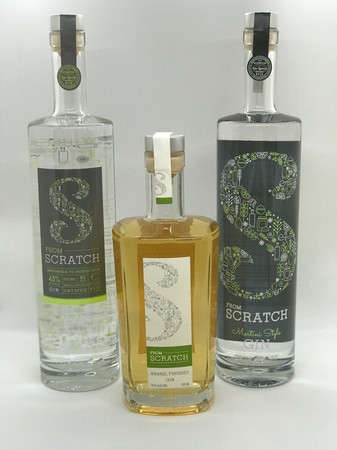 Gin Lovers Bundle
Whether you're in the mood for a Martini, G&T or Old Fashioned; these gins are your answer. Included in the bundle will be a mixer and some recipe cards highlighting each of our gins. Our spirits pages are also an excellent resource for more cocktail inspiration!
Martini Style Gin combines 17 botanicals to produce an incredibly smooth and savory gin that perfectly balances spice and medium juniper, rounding out with a long warm finish. A great gin simply on its own.
G&T Gin combines 19 botanicals to give a citrus-and-floral-forward refreshing gin. Moderate juniper character, smooth, and slightly sweet, with pronounced citrus notes of grapefruit and tangerine. Great for gin cocktails or just add tonic.
Barrel Finished Gin begins with a recipe similar to our Martini Style gin, but we build up the cinnamon, nutmeg, heat, and juniper. Then, we finish the gin in once-used whiskey oak barrels. This gin-whiskey lovechild is a deliciously complex gin with notes of vanilla, cinnamon, and spice. Sip it neat or mix it up. It makes a wonderful old fashioned.